History
This might very well be one of the best AMG C36's on the market: A two owner car originally delivered in Germany it was exported to Denmark in 2009 showing 41.000 kilometers. The Danish owner was himself a Mercedes-enthusiast and covered only carefully chosen road in his ownership, which leaves the car with only 55.300 genuine kilometers on the odometer.
Naturally the C36 presents accordingly: A brilliant example of an early AMG.
The C36 is significant in being the first model appearing out of the new full cooperation between AMG and Daimler-Benz that is really blossoming today, where AMG is stronger than ever. Around 5,200 C36's were built making it much rarer than the contemporary competitor from BMW, the M3.
About the model:
AMG is a subsidiary of Mercedes-Benz originally founded by Hans-Werner Aufrecht and Erhard Melcher in 1967. In 1990 they signed a contract of cooperation with Daimler-Benz and the first model from this cooperation was the Mercedes-Benz C36 AMG in 1993.
As a Mercedes-Benz the car debuted in 1993 as the C-Class with internal Mercedes-Benz code W202, and it received its first genuine performance model, the C36 AMG, to compete with BMW's new M3. The model was designed by AMG, the tuning house that later became a subsidiary of Mercedes-Benz, and it had racing-tuned suspension, lowered by 25 mm. In Europe, the vehicle was available with either a five-speed manual transmission or a four-speed automatic transmission.
Specifications
Motor
3.6-litre, 6 cylinders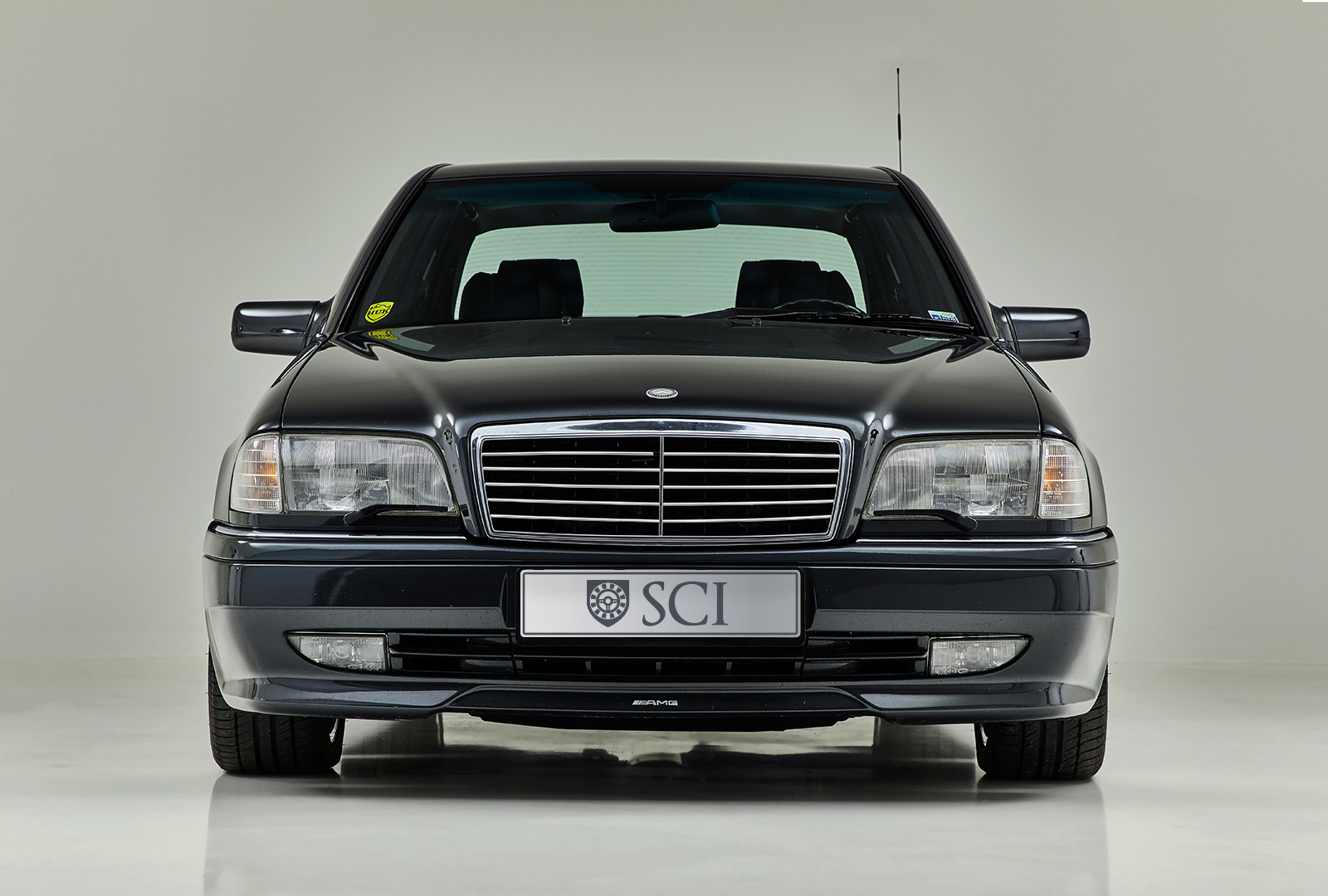 Performance
280 hp at 5,750 rpm
Production period
1993-1997
Model details
Five-seater sports saloon
Do you find our
Mercedes Benz C36 AMG / W202

interesting?
Stay up to date with latest news from Selected Car Investment!
Subscribe to our newsletter and be the first to get all the latest news from Selected Car Investment.
As a Selected Car Investments newsletter subscriber, you'll be among the first to see our new investment cars, receive invitations to upcoming events and competitions and much more!
Sign up and experience our passionate car universe up close.