Historie
The BMW 3.0 CSL was a truly outstanding car with an extraordinary history, winning six European Touring Car Championships, three class wins at 24h Le Mans and succeeding in some of the most famous endurance races. It was conceived by BMW´s competition department which at the time was named BMW Motorsport GmbH, later renamed BMW M GmbH, which we today know for the infamous M cars. Today the 3.0 CSL is therefore often referred to as the first M car produced. Other than the exceptional racing history the 3.0 CSL became famous for being the first ever canvas for a BMW "Art Car", a theme that BMW has continued on both road and race cars ever since.
BMW's handsome coupé was first introduced in 1968 as a sporty 2,8 litre GT-car and the later CSL was the ultimate development of that: A true homologation special the first CSL's were built in 1972 and the added "L" obviously means "Leicht", i.e. Lightweight. BMW Motorsport shed weight mainly by using thinner steel to build the body, deleting the trim and soundproofing as well as using aluminum alloy doors, bonnet, and boot lid. The engine came from the 3.0 CS but was upgraded from 2,986cc to 3,153cc in the 1973-version of the 3.0 CSL in order to let the car compete in the over three-litre racing category - which it then did with great success.
This specific car is documented by the accompanying BMW Classic Certificate to be a matching numbers example born in the beautiful and spectacular colour of "Golf Yellow". It is an older restoration that has been well maintained over the years, keeping all its lightweight alloys panels for the bonnet, doors and bootlid and its beautifully original interior. A heap of invoices for the maintenance over the years follow the car, that most recently received attention to its cooling system, injection and brakes. The car is a strong and usable driver that is now ready for a new owner.
The CSL is a significant part of automotive and racing history and in many ways is very comparable to that great Porsche icon, the 911 Carrera 2.7 RS: Both are top of their model line, true homologations specials, extremely successful in racing and even today wonderfully driving sports cars. With about 1600 RS built against only 1300 CSL the BMW is actually even rarer than the RS, certainly making it look like a bargain for the discerning driver and collector.
The car comes with Belgian registration documents, a BMW Classic Certificate confirming the originality and matching numbers, some spares and is freshly serviced and ready to go.
Specifikationer
Pris (DKK)
1.860.000,-
Inkl. moms og ekskl. reg. afgift
Motor
3,0 L - række 6 cylinder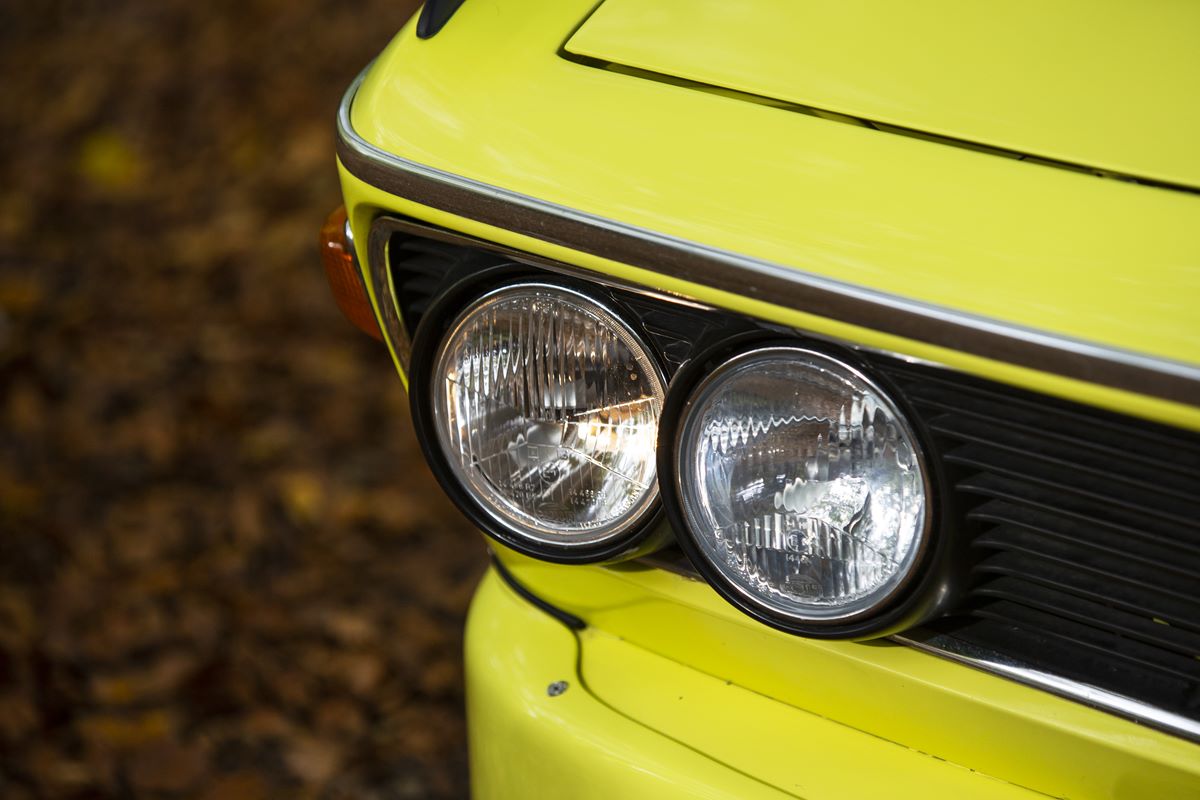 Ydelse
203 Hk ved 5.600 O/min
Produktionsperiode
1972-1975
Model detaljer
2+2 personers sportsvogn
Finder du vores
BMW 3.0 CSL

interessant?
Hold dig opdateret med seneste nyt fra Selected Car Investment!
Abonner på vores nyhedsmail og vær den første til at få alt det seneste nyt fra Selected Car Investment.
Du vil som abonnent på Selected Car Investments nyhedsmail være blandt de første til at se nye investeringsbiler på lager, modtage invitationer til kommende events, konkurrencer og meget mere!
Tilmeld dig, og oplev vores passionerede bilunivers helt tæt på.