History
With the GT R AMG are demonstrating their expertise in developing racing cars that push the limits of dynamic driving even further and making the whole experience even more enjoyable.
Never has Mercedes-AMG packed so much motorsport technology into a production vehicle as they have done to the GT R.
With their knowledge from motorsport this Mercedes- AMG GT R now has an impressing top speed of 318 km/h and will accelerate from 0-100 Km/h in just 3.6 seconds.
This particular car is painted in PERFORMANCE-GREEN MAGNO which is also known as Green Hell Magno.
If the sound of the roaring 4.0 L V8 doesn't make peoples head turn, the colour of the car will most certainly do so.
The Mercedes AMG GT-R must be one of the most desirable Mercedes ever made and with this 2017 example having covered less than 50 KM in its life, it is probably one of the lowest mileage cars available in the market today
Specifications
Price (EUR)
178.000,-
Excl. tax and registration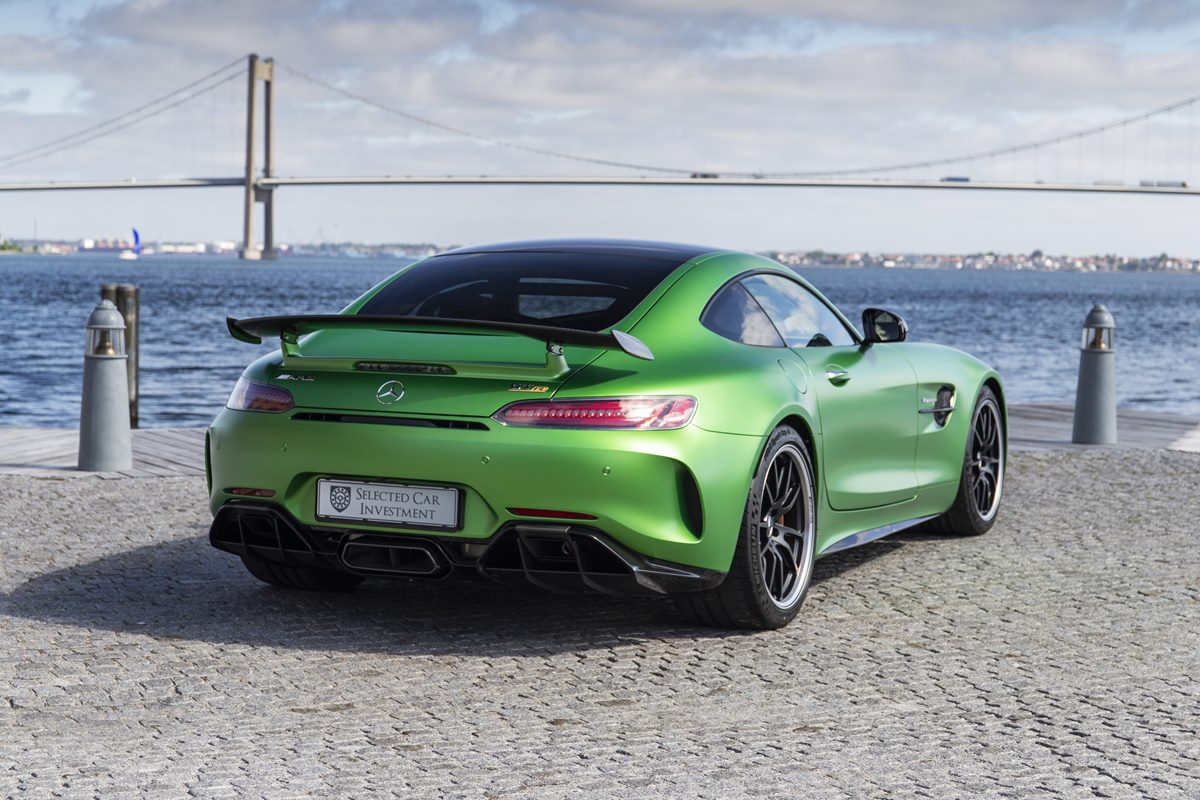 Gear
Automatic (Dual Clutch) - 7 Gears, Paddle Shift
Performance
577 hp at 6250 Rpm
Body Colour
PERFORMANCE-GREEN MAGNO
Production period
2017-2021
Model details
2-seater sports car
Do you find our
Mercedes Benz AMG GT-R

interesting?
Stay up to date with latest news from Selected Car Investment!
Subscribe to our newsletter and be the first to get all the latest news from Selected Car Investment.
As a Selected Car Investments newsletter subscriber, you'll be among the first to see our new investment cars, receive invitations to upcoming events and competitions and much more!
Sign up and experience our passionate car universe up close.